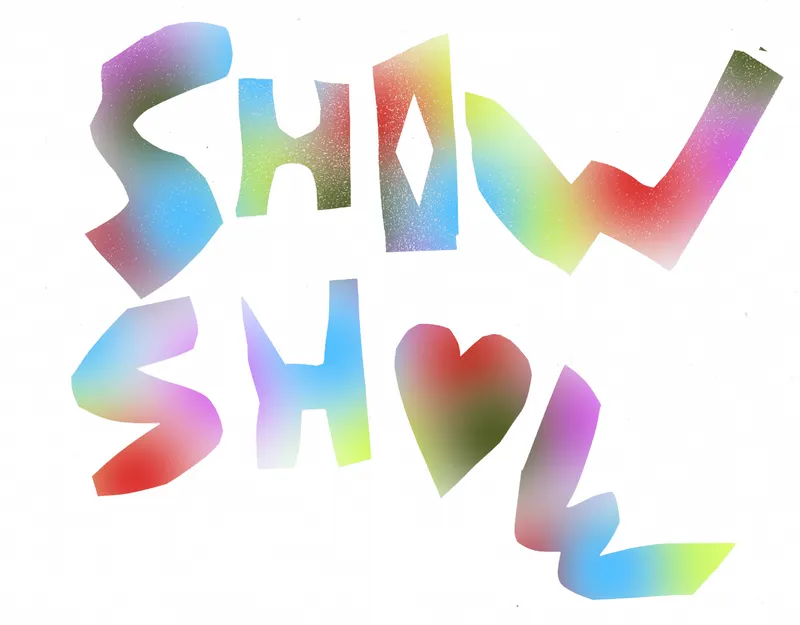 Celebration, not a word most typically associated with 2021, a year that has challenged, tested, and stretched us all to our limits. When considering the most appropriate way to represent the graduating students of Kingston School of Art, we unanimously agreed it must be one of celebration. A shout out to resilience, ingenuity and camaraderie, championing the work that defies restriction and enforces a pride of place, meaning and belonging. As a community of artists, designers, thinkers, makers, performers, writers, innovators, dancers, curators and interrogators, the KSA Show 2021 proudly shares their work.
KSA commissioned designers, BOB design, a brand and graphic design studio, to develop this year's digital showcase. Both BOB Design's founders and associates are Kingston alumni. Recent KSA graduates, Molly Cranston and Giacomo Moroso, collaborated with BOB Design to create the visual identity. They collectively value research, dialogue, insight and inspiring ideas, an ethos that felt rooted to KSA's own values.
Throughout this design process, the Degree Show Working Group including BOB Design, Molly and Giacomo worked closely with other project groups, current students, recent graduates, academics, technical staff and events teams to respond to ideas of discovery, chance encounters, unpicking both process and making and ultimately, a colourful and playful sense of achievement. Multiple iterations started with material tests, using remnants left over from other making, scraps on the hugely valued studio floors. The ever-evolving balance of the physical/material with the digital/virtual, one having a much-needed conversation with the other. Please DO touch.
We hope this digital experience, weather viewed on mobile, laptop or desktop allows you to explore our student work connected simply via colour, there are new connections to be discovered, unexpected collaborations illuminated and most importantly a wealth of talented perspectives to celebrate.